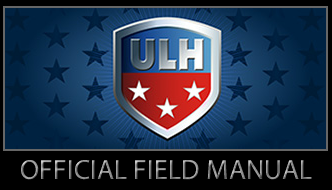 Every card in the game has both a Short Description and a Long Description.
The Short Description is what is printed and visible on the card; the Short Description is made up of Keywords.
The Long Description is made visible when you mouseover the card and floating text appears. The Long Description provides greater details about how a card functions.
Mechanics and Keywords
Edit
Keyword
Definition
Aim
50% chance to do additional damage
Blind
Target enemy misses its next attack
Blitz
When Ally enters play, Minions are summoned in each of your empty Ally slots
Block
Damage to target Hero or Ally is reduced
Buff
Target ally or hero has its strength temporarily increased
Burn
Target Ally or Hero takes damage at the end of its turn
Burst
Target enemy is dealt one amount of damage (or other effect, like Heal) and adjacent or all other enemies take another amount of damage
Capture
Target enemy Ally is moved to a friendly Ally slot, changing sides in the battle
Cleanse
With the exception of Health, target Hero or Ally is restored to its original condition
Cone
Target and any adjacent units take damage (or other effect)
Crit
25% chance to do additional damage
Cycle
All the cards in your hand are discarded and will be reshuffled into your deck
Daze
Target hero loses Focus
Destroy
Target Ally is Staggered, then harmed 1,000
Discard
All the cards in the affected player's hand are discarded
Disorient
Target unit has a 50% chance to miss its next attack
Distract
Hero loses Focus at the start of its turn.
Dodge
Enemies have a 50% chance to miss their next attack against unit with Dodge
Drain Life
Target enemy loses health and friendly hero gains health
Evade
Enemies miss their next attack against unit with Evade
#top
Fade
Ally has 50% chance to disappear at start of turn
Focus
Hero immediately gains additional Focus
Freeze
Target has 50% chance to be Immobilized
Frenzy
With each successful hit, a unit with Frenzy has its strength permanently increased by 1
Harm
Target Ally or Hero takes damage
Haze
Enemy Hero loses five Focus at the start of his turn after gaining all Focus
Heal
Target Ally or Hero gains Health
Immobolize
Target Hero or Ally loses next Attack; this mechanic is used by Freeze, Paralyze, and Stun
Insight
Hero gains additional Focus at the start of each turn
Kill
Target Ally is harmed 1,000
Loss of Life
Target loses Health regardless of shield, protect or block; this mechanic is used by Poison and Suffer
Mitigate
Prevents damage to target Hero or Ally; this mechanic is used by Protect, Shield and Block
Paralyze
Target has 75% chance to be Immobilized
Phase
Ally has 100% chance to leave play at start of its turn
Poison
Target has 50% chance to begin losing health at the start of its turn
Protect
Prevents 1,000 damage to target Ally or all damage to Hero
Rebirth
When Ally is defeated, a minion will be summoned in its Ally slot
Redirect
Target Ally attacks enemy Hero, even if blocked by an opposing Ally
Reflect
Enemies hitting target friendly Hero or Ally take damage
Regenerate
Target Ally or Hero regains health at the start of each turn
Resurrect
When Ally is defeated, it has a 50% chance to return to the battlefield
Rush
Target Ally attacks on the turn it enters
#top
Sac
Target Ally is killed or destroyed
Sap
Target Ally or Hero has its strength temporarily reduced
Shield
Mitigates damage to target Hero or Ally
Sink
Opponent loses ability to play cards the next turn
Speed
Target Hero or Ally attacks twice
Strength
Target Ally or Hero has its strength permanently increased
Strengthen
Target Ally's or Hero's strength increases at the start of each turn
Strike
Direct damage automatically done to the opposing Ally.
Stun
Target has 100% chance to be Immobilized
Suffer
Target has 100% chance to begin losing health at the start of its turn
Summon
A Minion is summoned into empty Ally slot
Teleport
Friendly Ally may be moved to any Ally slot
Transform
Target unit is Staggered and then replaced with a Minion
Veil
A unit with Veil cannot be targeted by Power cards or Item cards.
Weaken
Target Ally or Hero has its strength permanently reduced

Other terms

Edit
#top
All
When "All" is added to another power, that power affects all stated units. For example a Harm All card causes damage to all enemies. Some "All" cards affect friendlies, others affect enemies, and some affect both friendly and enemy units.
Ally
A Hero surrounds himself with powerful Allies. When building a deck, a Hero selects 6 Ally Cards. During battle, only 4 Allies may be in play at any time. When an Ally Card is played, that card does not return to your deck.
Attack
An Attack takes place at the end of a turn when you click on the Attack button. Your Hero and any active Allies or Minions will take a swing at the opposing enemy and do damage according to their current strength. Some powers can affect an attack, such as Blind, Stun, Sap, and Strength.
Doomsday Clock
Beginning on Round 20, each Hero begins to Suffer at the start of its turn.
Enemy
The term Enemy refers to your opponent's Hero and its Allies.
Experience Points
Players gain experience by participating in battles, completing missions, and gaining achievements. Players increase in level as their experience increases.
Fame
Fame is calculated according to the ELO system [wikipedia link]. Players gain fame with wins, and lose fame with losses. How big the gain or loss of fame depends on the fame of the other player.
Focus
Each Hero generates focus at the start of each of his turns. Focus is used to play Power and Ally cards.
Friendly
The term Friendly refers to your Hero and your Hero's Allies.
Health
The Health of a Hero or Ally represents how much damage it can take before being defeated. Health can be replenished with Heal and Regenerate cards.
Hero
Each player starts a battle with a Hero who remains in the center position throughout the fight. Take an opposing Hero to zero health in order to win a match.
Minion
A Minion is an Ally that is summoned by a Power Card. For example, the Power Card Maelstrom from the Water Power Set summons a Whirlpool Minion. Also, some Allies summon Minions, such as Nephestu who brings a Tornado into play.
Passive Damage
Passive damage happens out of phase. Some examples are damage done by an Auto Turret or the Ally Penumbra at the start of a turn, or Banzai's Harm All upon his defeat.
Round
A Round consists of two Turns, one Turn for each player.
Static
An Ally that does not attack.
Status Effect
An icon that appears on a Hero during play to denote some effect, such as Suffer, Regenerate, or Burn.
Strength
The base Strength of a Hero or Ally is stated on the card and represents how much damage it will do when hitting an enemy. Base Strength can be Sapped or Buffed, and restored with a Cleanse.
Summoning Sickness
When an Ally or Minion is summoned to play, it is unable to attack due to Summoning Sickness. An Ally with Rush does not suffer from Summoning Sickness, and Summoning Sickness may be Cleansed from an Ally or Minion.
Sweeper
A term coined by fans that refers to Harm All cards, such as Inferno, Machine Gun and Lightning Storm.
Target
All Power and Item Cards target either a Hero or an Ally unit. When you are in a battle and select either a Power or Item Card, valid targets will be full color while invalid targets are dimmed.
Turn
Each player takes a single turn in a Round.
Victory Points
Players earn victory points by participating in battles, completing missions, and gaining achievements. Victory Points can be used to purchase cards in the in-game store.
#top